Painted Wooden Butterflies
Requires 3 classes - 2 hours ea Total $50.00
Wine Decor Bottles
Requires 1 class - min of 2 hours Total $36.00
Mixed Media projects
Descriptions
Learn how to take images from the internet and edit to desired size. Then trace onto wood and cut out using a scroll saw. Some sanding and layers of vibrant paint, covered with a few layers of polyurethane and you have beautiful pieces of art for an indoor/outdoor wall.
This is so fun and so easy! We will make designs using plaster, wire, metal foils, etc on 6 pieces of wood squares. You will be amazed to discover the artist in you!

Learn how to take ordinary food containers and turn them into fun Halloween decorations
using hot glue, tissue paper, paint, etc. Class time is an estimate. Be prepared to stay a little longer, if necessary.

Witch's Brew
Requires 1 class - 2 hour min Total $25.00
6 Piece Wall Art
Requires 2 classes - 2 hrs ea Total $40.00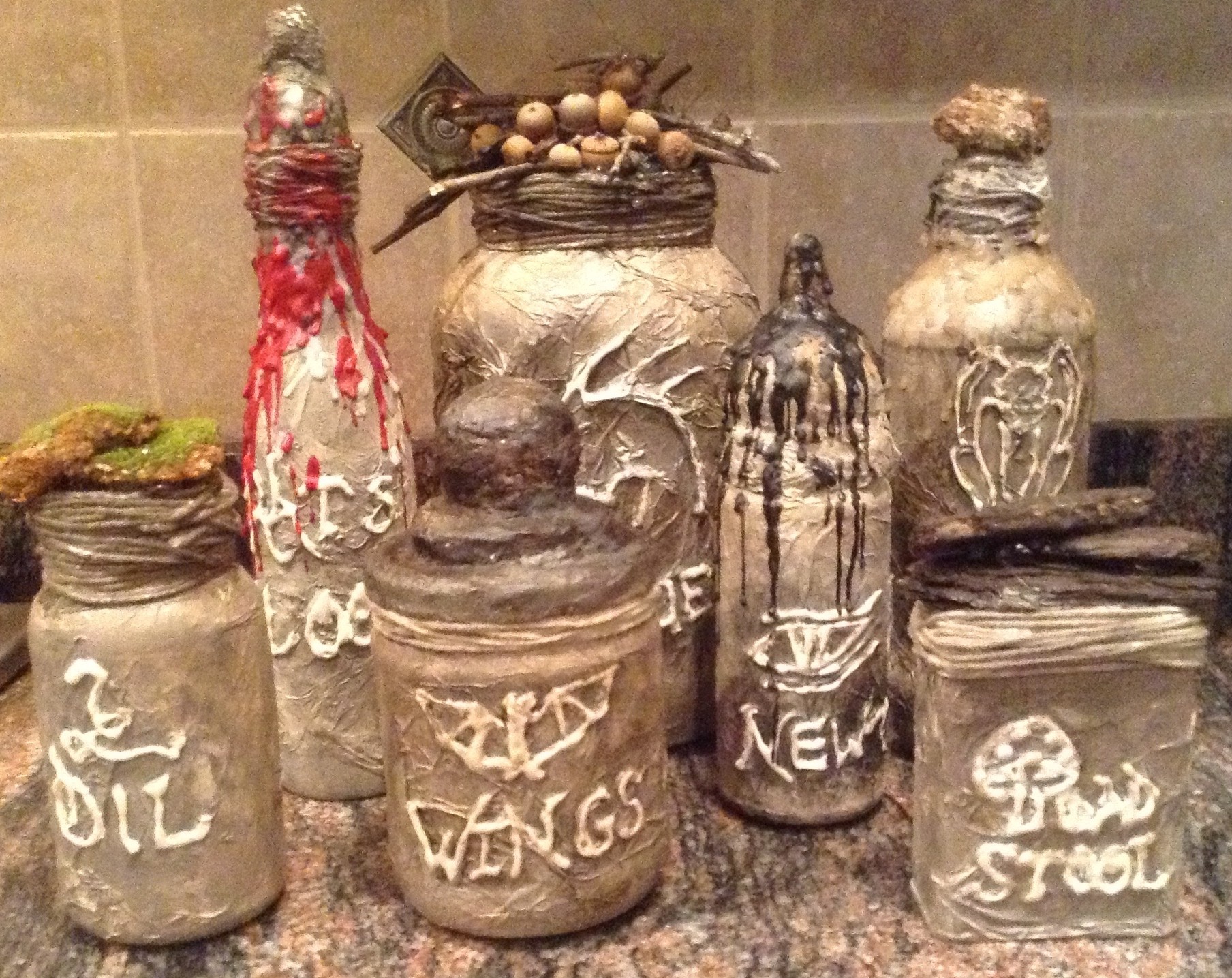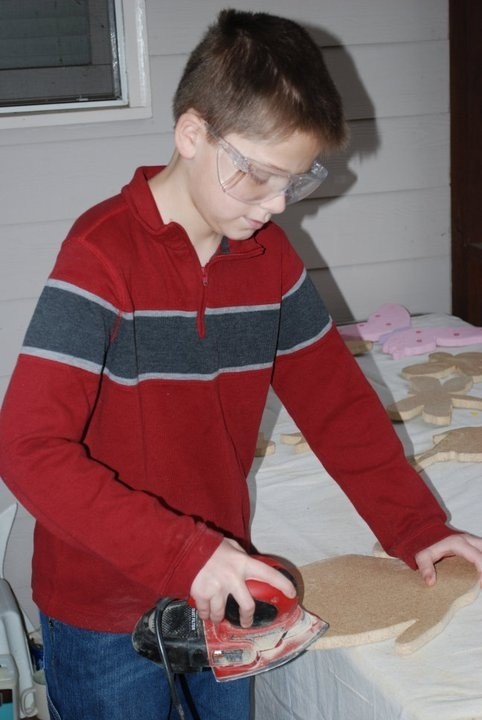 Make 4 plain wine bottles into a cute center piece, home décor or gift. We will us twine or white rope to cover the bottles top to bottom. Then decorate with buttons, ribbon, flowers, etc to spell out a nice 4 letter word. Be prepared to stay a little longer, if necessary.
These signs have a secret. To visiting guests, they are simply beautiful, inspirational signs that hang on your wall. What they don't know is that on the flip side is an important reminder to your family. Ours say ALARM and we flip them over to remind us not to open the door.
They are disguised post it notes!
2 Sided Wooden Sign Set
Requires 1 class - 2 hour min $25.00